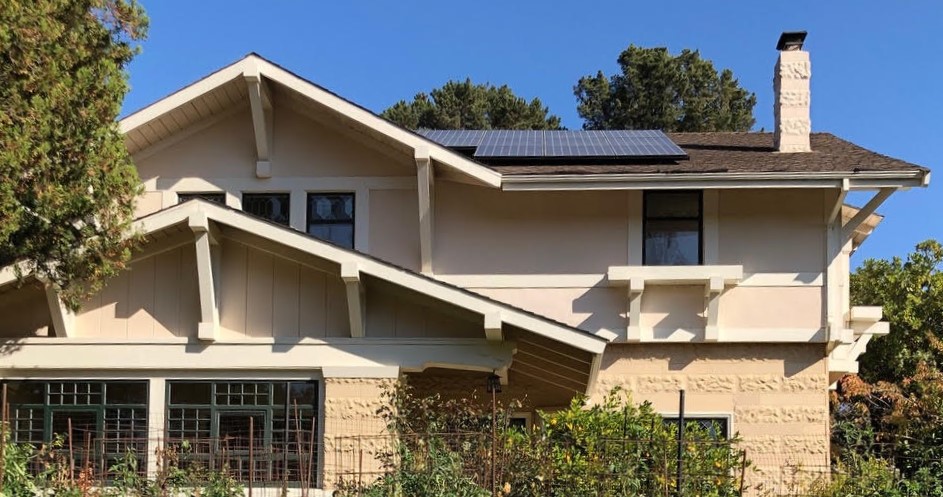 TRANSFORMING AMERICA'S HOUSING STOCK
"The 1000 Home Challenge is the only initiative that recognizes that the principal barrier to deep energy reductions is not a lack of technology or insurmountable cost, but rather the choices that people make in how they use energy."
Marc Rosenbaum, P.E.
South Mountain Co., Inc.
West Tisbury, MA - Website
>70% Reduction in Total Energy Consumption
Demonstrating Deep Energy Reductions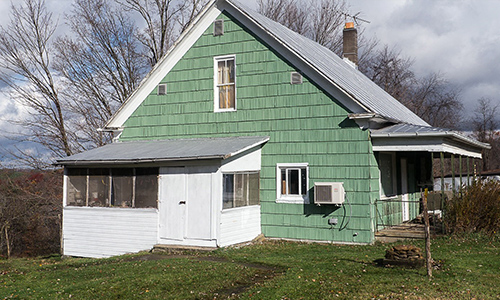 Case Studies
Learn about the projects and find resources on case studies, webinar presentations, data and more.
Read Case Studies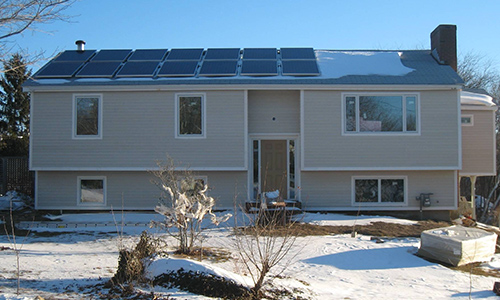 How to Join
Learn all about the steps to register your project and join the 1000 Home Challenge.
Learn How to Join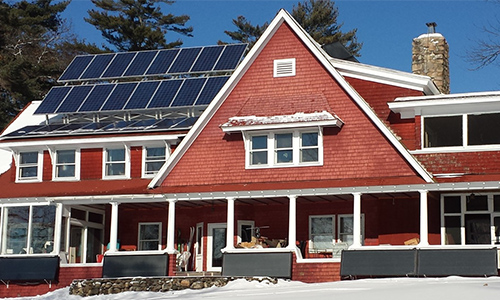 Resources
Worksheets, planning documents and calculators to help you plan your approach to deep energy reductions.
Browse Resources
Check out the updated data on the 32 Thousand Home Challenge projects approved to date
→ Nine projects are net zero or net producing.
→ Eight homes have electric vehicles - and still meet their threshold.
→ While most projects have photovoltaics, 11 met the Thousand Home Challenge without PV.
→ The median annual site energy is 4,182 kWh per household.
→ The EUI is 6.0 KBtu/Ft2.
Download the PDF »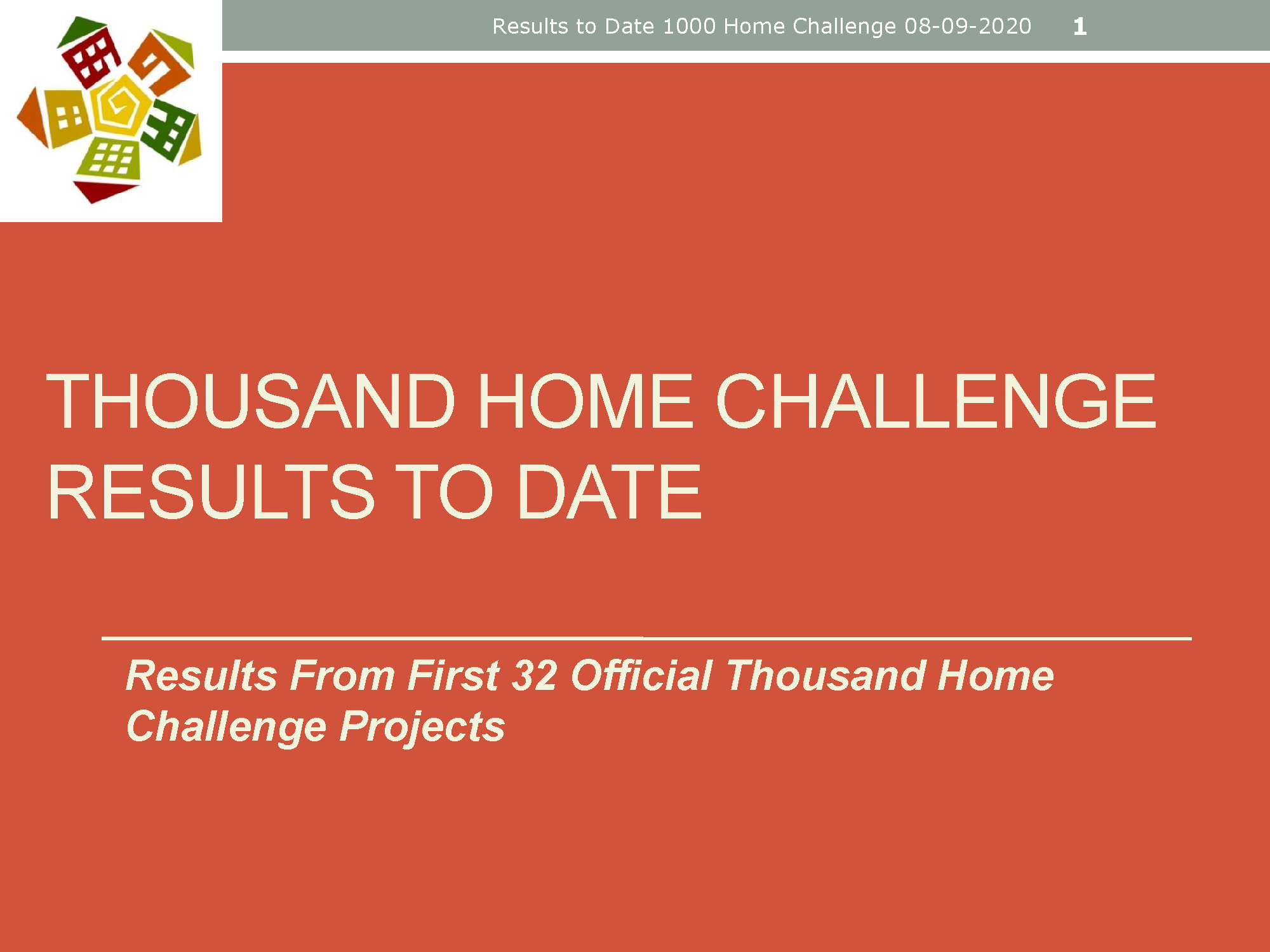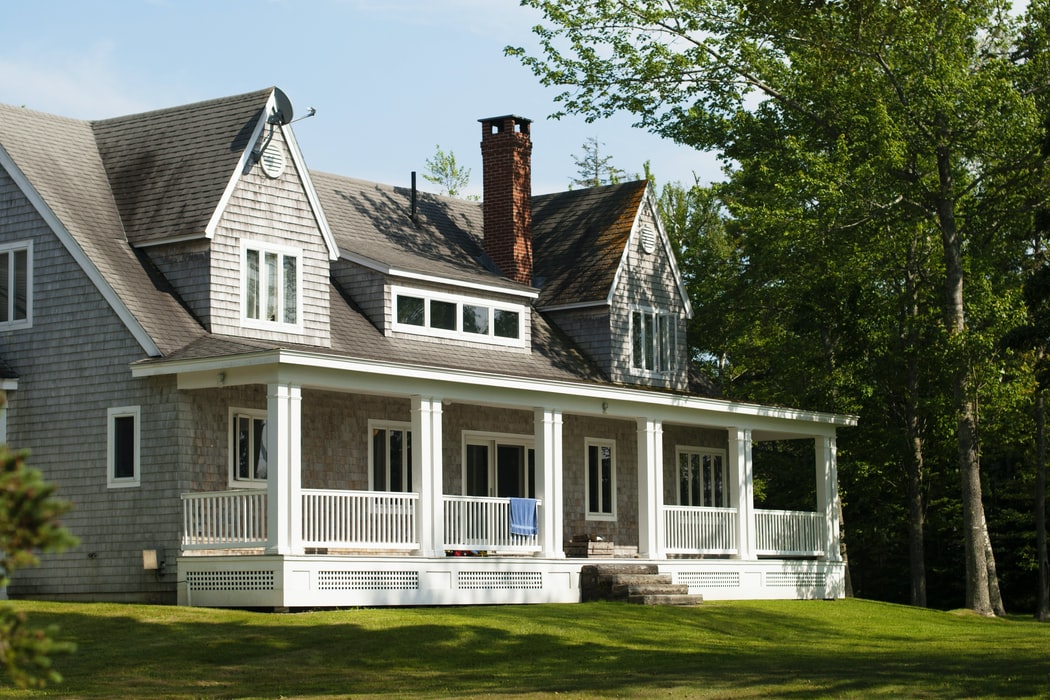 Linda Wigington and the 1000 Home Challenge was featured in the Legends of Home Performance video series.
Learn about Linda's personal and professional journey that have led to the development of the 1000 Home Challenge.